HARRI OF FINLAND PRESENTS FINLAND GAY
ISLAND-HOPPING
HIGHLIGHTS
8 days Travel in Finland's Unique Archipelago with Local finnish travel companion starting and finishing from Helsinki. Our base of all operations will be archipelago in Southern Finland. and also the old capital Turku and the new one Helsinki. Gay holidays in Finland can mean a lot of things.  
Lighthouses | Wooden towns | Coastal National Parks | Slow travel with activities | Local Gay travel companion | Lots of saunas | City and island Biking  |Reduced group of 8 men
---
OUR PERFECT ENVIRONMENT
Finland is an island-hopping paradise in the spring- or summertime. Whether you want to travel by ferry, rent a kayak, or cycle with the sea by your side, the slower pace of island-life is like a journey back in time. A this May Harri brings one active gay group to Finland's Unique Archipelago by car.
Slow travel, gastronomy, I've picked 5 different islands and routes along the Archipelago for you to visit and explore. Try activities like kayaking and bird-watching, eat at the picturesque seaside restaurants or attend some of the great springtime events.
---
ITINERARY
PRICE & DATES
TRIP NOTES
When we know that it is possible to travel more and better, we no longer want anything else. We know that adventure is within our reach, and we want to share it with those we love most. And we also want MORE!
That is why I invite you to travel with me, so that you can discover FINLAND in a way that respects the culture that is going to welcome us and the fauna that we are going to observe, because above all we want to generate a trip with a POSITIVE IMPACT!
But first, let me introduce how this work!:
SPOT THE (NOT SO ANGRY) BIRDS
What are you looking for Archipelago of Finland?
Perhaps what I look for in each of my trips…Islander way of life, the Baltic Sea, coastal national parks.
Discover the different landscapes that nature offers us and learn more about how people live in other parts of the world by sharing a cultural immersion with the local population.
Today I bring you a trip that I have prepared with great enthusiasm since we are going to fulfill one of my greatest dreams (and I hope yours too) together in Finland.
I am Harri, coordinator of this trip and an inveterate traveller, restless ass, who escapes to any part of Finland without thinking twice. I always travel with the aim of showing the beauty that we have on this planet to protect it, take care of it and generate an impact on the consciences of the people who travel with me.
If something defines me, it is the passion for animals. I am a lover of nature and I believe that we should protect it especially when we travel, generating the minimum possible impact so as not to exploit it but rather to conserve it.
This is the Finnish adventure designed for you
Our team does not get stressed doing the typical excursions in a hurry. The objective of the trip is to enjoy each place surrounded by people who above all love nature and want to discover the destination in a conscious way with the impacts that we are going to generate in the destination.
Nor will we go to the same places as other tourists. Combining the extraordinary known with the special unknown will make your senses explode with every step you take.
And on our return home, we will be the loudspeaker to minimize the exploitation of the resources that most tourists unconsciously generate when they travel.
We will be agents of change!
You will live the rawness of Nature, the ancestral culture, the authenticity of being a tribe.
I will accompany you along a route designed to experience moments of truth in a country that overflows with magic for those who know how to find it. Because we will get away from the tourist area to truly connect with every moment that nature will offer us exclusively, far from organized excursions for large groups.
THAT'S WHY THIS TRIP IS UNIQUE
Who accompanies you on this journey?
Hey! I am Harri, I am Harri, a Finn living in Spain and passionate about travel, animals and outdoor adventures to little traveled places, always trying to do it in a responsible and conscious way for the planet and local communities.
I admit that I have always liked to travel, discover remote places and live new experiences. And yet, a few years ago, I went back to my roots and returned to my origins by active travels. I had the opportunity to take a daily sauna with a subsequent dip in the lake, paddle with the blue of the sky melting into the water, stop at a laavu to pick a few blueberries and eat something on the grill… It was a very intimate contact with nature, but not a cloistered nature, but alive, where people unfold. This is how the Finns feel their land.
This is how the idea was born

Upon returning to Spain I felt calmer in mind and satisfied with the hunger to travel. It took me a while to realize: 25 years traveling the world and it was the first time I felt this stillness after a trip. And this is what I would like to share with you, another non-invasive way of «doing tourism», respecting the environment that surrounds you and integrating into the environment as the locals do.
Travel companions more important than destination
The intensity of the journey comes from what we create together.
We believe that it is vitally important to form a team with people with the same tastes and values.
In addition to us, you will be accompanied by between 8 (at least) and 12 (at most) fellow travelers.
But not only that, the local team that makes the trip possible is part of this adventure. There will be moments of the trip where we will enrich the way sharing moments with guides and local people…
All the people who decide to join this traveling experience will go through a kind of interview with us to check the affinity with the team and confirm that we are all online.
In this way we will create a very nice and related group, with open and adventurous people. that multiplies the experience exponentially.
Because all the people on the team add up by contributing their grain of sand and thus creating an unbreakable pineapple.
Benefits of this Island Hopping to Finland?
Aboriginal culture, majestic nature, fellowship, magic and calm!
We are going to soak up the Earth itself, its culture, its people, its mountains and its myths.
A story of greatness for hearts like yours or mine. Assimilate the beauty and brutality of nature, while we go through your body.
Breaking down the value of the trip to Finland
Budget control in your hands and transparency that benefits everyone.
In this section we explain 2 very important things: ExploraFinlandia does not work as a travel agency and you are the one who controls 100% of your budget.
Use the buttons to find out everything.
HOW DOES THIS WORK
ExploraFinlandia does not work as a travel agency that is why we do NOT sell combined travel packages (Package that includes Transportation, activities and accommodation in the same price).
We only charge you for the great value that our service provides. We are Freelance travel designers and you are the one who controls 100% of your travel budget.
Look, we will explain it to you briefly.
The investment to make this trip is divided into 3 parts.
1.- ExploraFinlandia design, advice and support service – It is what we bill you.
2.- Travel budget – All local services that make this travel design possible – You pay it directly.
3.- Flights – The most variable part of the price – You buy it directly.
It is a way of ensuring that the value of your budget ends up where it has to, adding quality to the trip in the most sustainable way possible.
We want you to be an active part of the organization of the trip and of the enjoyment and illusion prior to the departure date. Starting from this idea of ​​enjoying during the months prior to the trip, we create united groups, we communicate constantly to get to know each other better, break the ice… With this we achieve 2 things; first we sow the seed of a united group with all the benefits that this brings to the trip. Second, collaborate so that each participant makes some reservations directly without intermediaries.
With our help, each participant will make some reservations directly (Flight, local reservations that are essential to make in time, etc.), without that money passing through us. This way you will be able to know at all times where for your money, without intermediaries, without losses, in a more sustainable way, reaching the local economy to value much more everything that the trip includes.
And don't worry, everything you have to book from home will hardly take you time and is a perfect excuse to get in touch and start living the trip together. We will help you with all this and once done we will focus on enjoying the whole experience.
Now read carefully the sections "ExploraFinlandiaService", "Travel budget", "Flights" and "What we are not" because they are very very important.
EXPLORAFINLAND SERVICE
TRAVEL BUDGET
THE FLIGHTS
WHAT WE ARE NOT/YES
This is what the price of the trip to Finland includes
We explain what it does include and does not include so you can take it into account
It is the value of experience
8 days of travel accompanied by an expert in responsible tourism travel who has designed this trip, Harri, seo of ExploraFinlandia. Ventura, who will offer a daily plan, coordinate and ensure the smooth running of the trip.
To go hunting for the northern lights we will have an expert guide in hunting auroras and for the icefishing or nature sighting roadtrip as well
We will also live with the people belonging to the local culture, where we can have several teamorks, learn the history of thei area and get to know how local lives here daily.
We will heat the sauna everyday, know how to smoke trouts like finish guys, passing several local areas, having good relaxed time together..
Tours and activities in and around HELSINKI AND TURKU
Gastronomic experiences and adventurous activities in some of the most beautiful and breathtaking landscapes near of the Baltic Sea.
CITY EXPERIENCES:
BEST FOR BIKES: Lets try circular routes they might have been made for cyclists as the winding roads that cross the city or archipelago encourage us to drive more slowly. 
TOURS AND ROUTES: Although the length of the Archipelago Island HoppingTrail might not sound much to an experienced cyclist, it's worth leaving plenty of time as there is lots to see along the route in the summer. Like at Turku, there are plenty of museums, historic buildings, fortresses and ruins in the archipelago as well as the Saaristomeri National Park, one of two national parks in Finland to be awarded PAN parks certification as a protected wilderness area. This makes it an ideal place to explore the varied natural landscape, flora and fauna, e.g. on a guided Kayak trip.
Professional photos: we will take a photo with the northern lights in the background, when possible included in the price of the activity.
Taking your time to appreciate your new surroundings
Attractions in National Park
Landscape of the national park: The labyrinthine Archipelago Sea, off southwestern Finland, has more islands than any other archipelago in the world. The archipelago scene varies from larger islands dotted with rustic pastures and vibrant villages, to wild and windswept rocky islets. There are more than 180,000 islands running along much of the coastline making the region an island-hoppers dream. The sizes vary from larger populated islands to very small ones.
The laid-back islander lifestyle and a strong maritime culture are key characteristics of this fascinating area. Finland's capital, Helsinki, has also held onto its maritime charm. Beaches, handicraft markets, small town events, cafés and village shops – Finnish coastal towns are especially lively in the summer months.
During this travel in Finland's unique Archipelago we will passing also stunning nature and idyllic fishing villages, they draw travellers who want the peace and beauty of the mosaic-like Turku Archipelago.
What is island-hopping?
Travel from one island to another, especially as a tourist in an area of small islands. Here are tour suggestions in the Coast and Archipelago region.
Cant wait to get there?
the most special - SLOW TRAVEL
Exploring the benefits of Slow Travel in Finland
Adventures in Slow Living
Not every destination is offering the type of leisure that travellers like we might be looking for, during this excursion:
My  biking and walking tours 
Tom of Finland Tour at Helsinki 
private Excursion to Turku- Arquipelago
Turku Castle Tour
St Olav Waterway to archipelago
living & Kayaking at archipelago
slow food movements in all stops
interacting with locals allaround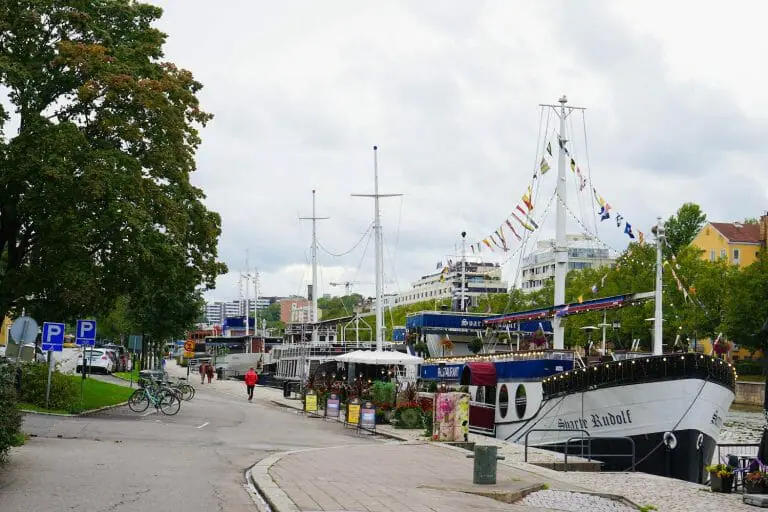 Slow Travel and what they mean for tourists and locals alike. Being a traveler today is very different from just being a tourist.
Other essentials that you should know.
All the people who join this adventure must know…
Sometimes these essentials are part of the experience, other times they are a necessity that do not deserve a large budget investment.
And other times, we don't even include them in the budget and leave them as optional.
At the moment there is no fixed price (we will publish it at the end of November). That is why it is not specified what it includes and does not include. That is why you can sign up for the list of interested people and you will be one of the first people to receive all the information to apply for a place on this trip.
Click on the icons to read:
I would love to join this FREESTYLE trip to Finland
ACOMMODATION
Accommodation
Accommodation in Helsinki will be one or two apartments or 4 hotel rooms in the center for the whole group.
Five more nights will be spent on the outskirts of Turku Archipelago in a cottage facing the lake and away from light pollution to increase the chances of seeing the Northern Lights.
Summarizing:
1 nights in Helsinki
4 nights in Archipelago
2 nights in Helsinki
Let's freak out!!!!
---
TRANSPORT
MEALS
ITERINARY
And how can I make an appointment with the coordinator so that he can tell me more things and opt for a place in the nomadic team?
Finland Island Hopping Gay Tour
Guided by local expert, Signature, sustainable and very special
€
1800
(VAT and tourist taxes included)
Designed and guided by a local expert

Accompaniment and experiences

Without intermediaries that suck your wallet

Team selection - same goals and values

Including everything we have mentioned above